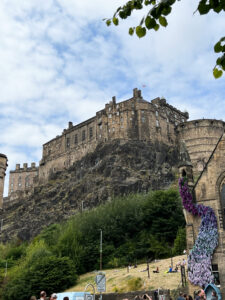 I started preparing for my Europe trip months in advance. I bought supplies, did several practice packs, spent hours researching, and most importantly, I started re-reading Harry Potter.
It sounds dramatic and overly sentimental to say that Harry Potter played a big role in shaping my childhood, but it is undeniably true. I started reading the books when I was around 10 years old, right after the 3rd book was released in the US. I was lucky enough to be around the same age as the characters when each new book was released, so it felt like the characters and I grew up together. My dad and sister loved them, too, and reading them became something special for us to share. My mom (not really a fan but a supporter nonetheless) drove me to midnight release parties for the 5th and 6th books at the nearest Barnes and Noble an hour from our house, and both of my parents were with me for the midnight release party for the final book while we were visiting colleges in Boston the summer before my senior year of high school. (Yes, this was a bigger priority on the trip than the college tours.) At first, I resented the movies a bit because I felt they might diminish the magic of the books, but they ended up growing on me, and it was very neat to be classmates with Emma Watson as the final movie premiered. It seemed inevitable that I would one day visit the places where this story was born. I did not plan the beginning of my trip as a Harry Potter pilgrimage, but also… it sort of was.
The pilgrimage really started with a preliminary trip I took right before the pandemic to Morocco and Portugal. J.K. Rowling taught English in Porto, Portugal, for a couple of years in the early 1990s. While there, she outlined the series and started working on the earliest chapters of the first book. A lot of people assume she took inspiration from the university attire in Portugal where students wear black cloaks. In Porto, I visited Livraria Lello, one of the most beautiful bookstores in the world and supposedly an inspiration for the books. The bookstore is very proud of the affiliation, and they have unofficially become known as the "Harry Potter bookstore." Two and a half years later, it was time to continue the journey.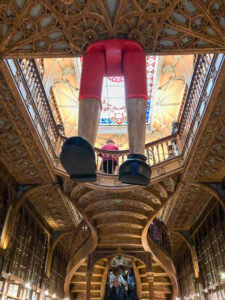 Like a true obsessive person, I tried to time my re-reading of all the books so that I was still reading them while I was in the UK. (Yes, I'd read them all a shameful number of times already, but re-reading them was a necessary part of the journey.) The first Harry Potter stop on my trip was the Harry Potter store in New York City. I'd first visited the store via a Facetime tour that Elijah enthusiastically gave me when the store opened a year before (an indicator of true friendship), and it was crucial that I see it for myself in person. I took the train from Washington, D.C., dropped my bags off in my hotel, and headed straight for the store. It was very difficult to have no room for carrying souvenirs, but I did buy butterbeers for me and Elijah. The bartender at the rooftop bar of my hotel thought we'd smuggled actual beers to the bar to eat with our Levain Bakery cookies, and we had a weird time trying to explain what butterbeer was.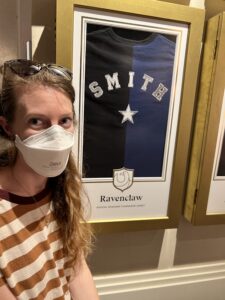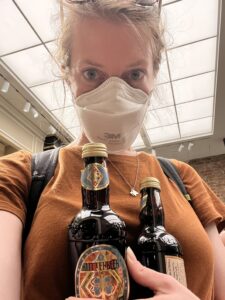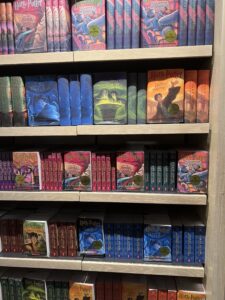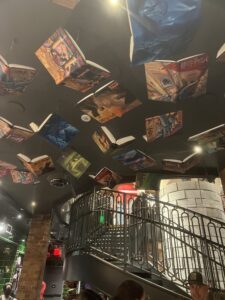 And then it was time to journey across the ocean. I'd waited to start reading the 7th book until I got on the plane—a reward for forcing myself to make the flight. My first stop in Europe was Edinburgh—a Harry Potter lover's dream. Rowling wrote most of the books in Edinburgh, and you can find the inspiration for the books everywhere. I stayed in the lovely Castle Rock Hostel which has the coziest common room (very Gryffindor) and sits right across the street from the stunning Edinburgh Castle (AKA Hogwarts. You'll never convince me otherwise). On my first day, I spent a while wandering around Greyfriar's Kirkyard, the cemetery where Rowling found several of the names she used in her story: Potter, McGonagall, Moody, Black, Scrymgeour, and from what is now the most famous grave—Thomas Riddell. Just over the cemetery wall, you can see George Heriot's School, a boarding school that is thought to be one of the main inspirations for Hogwarts. (It was founded in the 1600s as a school for orphans.) I visited the outside of the Elephant Café. It's closed now because of a devastating fire a couple years ago, but it's where Rowling wrote sections of her early books. I walked down Victoria Street, one of the streets that supposedly inspired Diagon Alley, and I visited several of the shops devoted to all things Harry Potter and magic related. I saw an 8 or 9-year-old girl outside one of these shops reading one of the books on the sidewalk with a look on her face like she was witnessing something astonishing.
I took a Harry Potter walking tour in Edinburgh, and to be honest, it felt too scripted to be great. I had a strong suspicion that the tour guide had only read a tour manual rather than reading the books himself. But he brought us to some locations I hadn't seen yet, so it was still worthwhile. The best thing to do in Edinburgh though was to aimlessly wander. More than most any city I've visited, Edinburgh feels like a place pulsing with secrets and ancient magic. After just a few hours wandering the city, it was 100% apparent to me that Harry Potter couldn't have come into existence anywhere else. Of all the places I visited on my trip, Edinburgh is one of the places I'm most desperate to return to.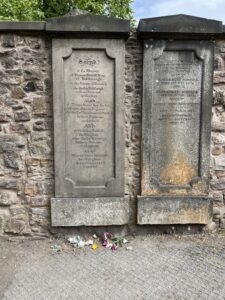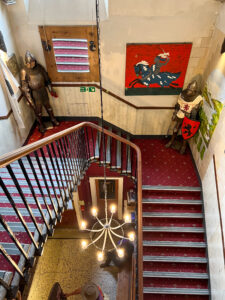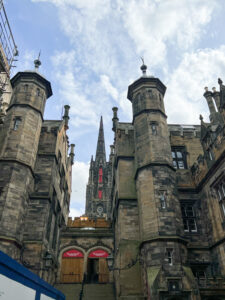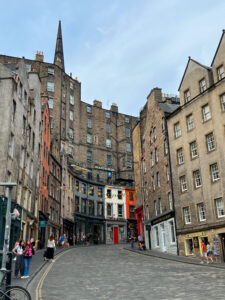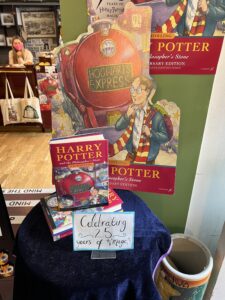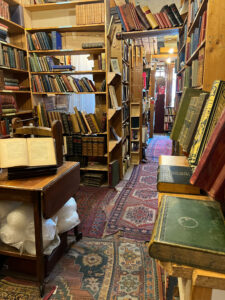 After spending a few days in Edinburgh, I took the train north to spend a couple nights in Inverness and do a day trip to the Isle of Skye. Though Rowling never says exactly where Hogwarts is located, we all know it's in the Scottish Highlands. (We've collectively agreed on this, right?) On the way to Skye, we passed Loch Ness and castle ruins nestled between some of the most ancient mountains in the world, and it was surreal to see a landscape that I'd been imagining since I was a little kid. On the Isle of Skye, we got caught in a downpour on the way to the Fairy Glen, and suddenly the wind was too strong to stand up-right without stumbling, my contacts wouldn't stay in place in my eyes because too much rain was hitting them, and every inch of my body was drenched until hours later when our bus finally made it back to Inverness. The day was too magical for me to mind.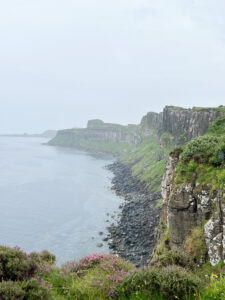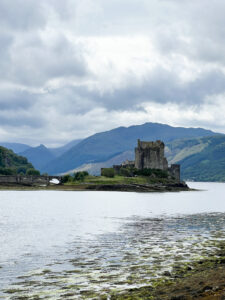 Before heading south to London, I ran into a major obstacle. One of the things I was most looking forward to in the UK was a visit to the Harry Potter Studios to tour the sets where the films were made. The tickets weren't refundable though, and after the difficulty I had with making myself get on a plane, I felt that it would be too risky to purchase a ticket before arriving in Europe. The morning after I arrived in Scotland, the first thing I did was look up Harry Potter Studio tickets for the following week when I planned to be in London. They were entirely sold out. In fact, they were sold out for the next two months. I was devastated. I searched desperately for tickets individuals might be reselling and had no luck. Then I started searching for tickets through third-party vendors. I found a couple that were closer to the dates I needed but still several weeks away. And then finally, finally after searching for hours in near tears, I found exactly one ticket from a third party vendor. The ticket was sold through Golden Tours, a company that sells tickets that include transportation on a charter bus from London straight to the studios in Leavesden nearly an hour away. I'd planned to take public transportation to the studios and buy a standard ticket for about $60. The Golden Tours ticket was over twice as much, but I was desperate. It was one of my best purchases of the trip.
I had to wake up before 5am to rush to the Edinburgh station to catch my train south. We arrived at King's Cross, and I took a moment to admire the iconic Platform and 9 & ¾ before rushing to the metro and trying to navigate my way through London for the first time to reach my hostel. I checked in as fast as I could, tossed my luggage in the luggage room, and sprinted for what I hoped was the right city bus that would take me across town to Victoria Street bus station. It was not the right bus. I realized as we were passing Buckingham Palace that the bus had veered off what I thought the route was supposed to be, so I sprinted off at the next bus stop and practically jogged across the grounds of Buckingham Palace like a lunatic, determined that I would not miss my tour. I ended up being the last person on the bus, but I made it. My first non-frantic glimpse of London was through the bus window as one of the Harry Potter movies played on the seatback screen in front of me.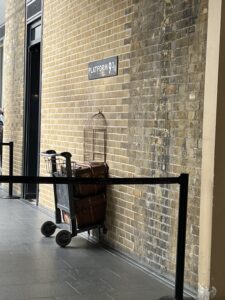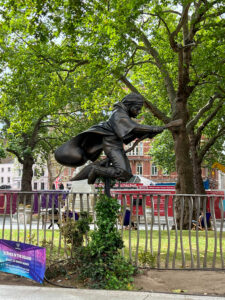 The Harry Potter Studios surpassed my every expectation. I expected something neat and fun but perhaps a little cheesy and catered toward kids. I definitely did not think that a visit would take the full 4 hours before our bus returned to get us. But the studios were actually remarkable and genuinely emotional. I was so impressed with the level of detail given to every component of the experience and how perfectly preserved every set, costume, prop, and design was. At the studios, you can walk through the real Great Hall, walk the aisle of the Hogwarts Express, visit Gringotts and Diagon Alley and drink butterbeer next to the Knight Bus. In the room where the 1:24 scale model of Hogwarts was created for exterior shots of the school, I got teary eyed. It took over 3 hours for me to get through the full tour, and I could have easily gone back and spent longer. If you are even a casual fan of Harry Potter (books or movies), I cannot recommend a visit to the studios enough. It is worth every penny.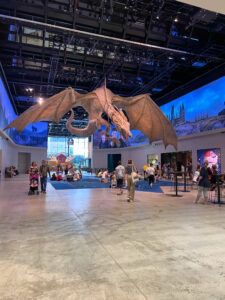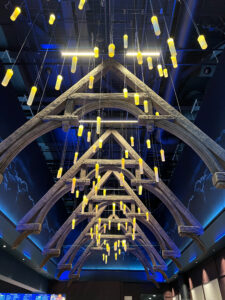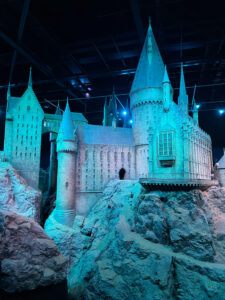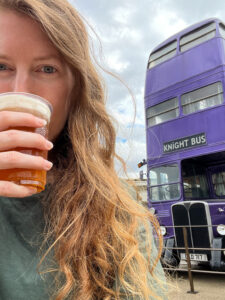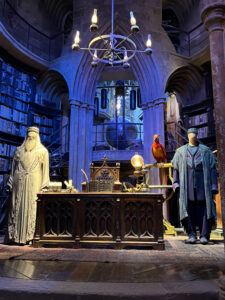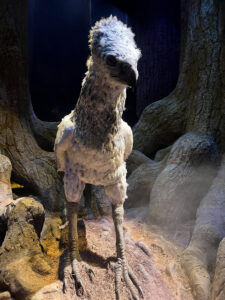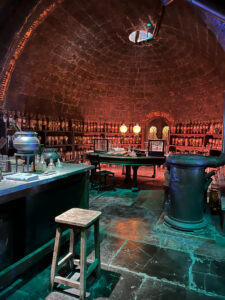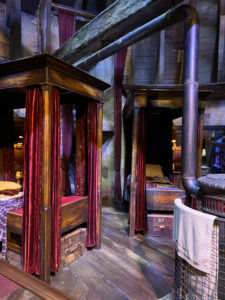 For my final stop on my pilgrimage, I took the train on a day trip to Oxford. Oxford is a dream destination for anyone who loves literature, not just Harry Potter. I took a Harry Potter tour in Oxford, but it was as much about the other literature related to Oxford as it was about Harry Potter. We learned about the history of the college and the inspiration it served for authors like Tolkien, CS Lewis, Lewis Carroll, and Philip Pullman. We visited the Divinity School in the Bodleian Library, a film location for several of the Harry Potter movies, and we saw the door that supposedly inspired Lewis's Narnia character Aslan. I walked across town to Christ Church to do a self-guided tour so I could see the Great Hall, staircase, and cloisters. No scenes were filmed in the Great Hall, but the Great Hall built at the Leavesden studio was created as a close replica of this one. In Oxford, I tried my first savory British pie, had tea and scones with clotted cream and went to several bookstores, and I felt like I was doing an exemplary job of the British experience.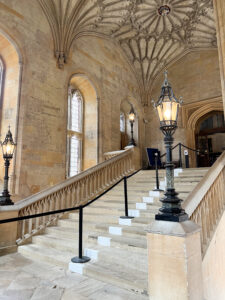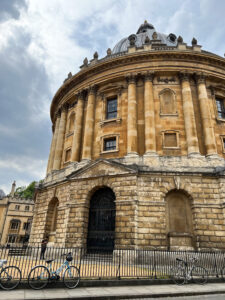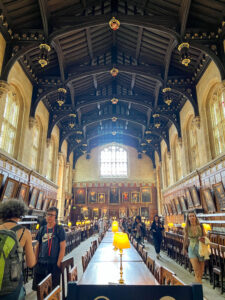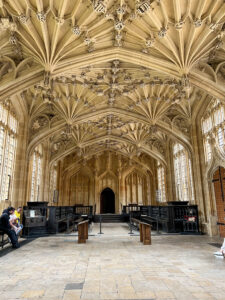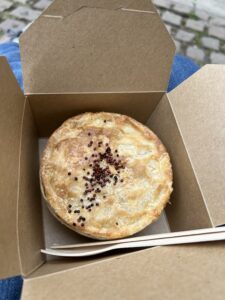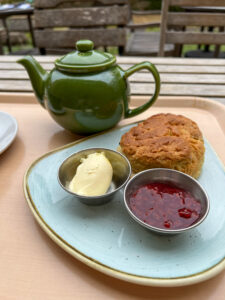 Back in London, I splurged one night on dinner at a nice Indian restaurant. Right after my food arrived, I read the scene in the final book where a particular beloved character dies, and I had to pretend that my tears were because the food was spicy. A couple days later was Harry Potter's birthday, and I celebrated in Paris by finishing the final book and eating the chocolate frog I got at the studio tour.
If I'd had more time and money, I'd have included a ride on the Jacobite Steam Train (the real train filmed in the movies as the Harry Potter Express) and seen The Cursed Child play in London, but my Harry Potter journey was perfect exactly as it was. Something I especially loved was seeing others of all ages just as excited as I was. Sometimes there's an impulse to play it cool and tone down our enthusiasm about the things we love, but why? It seems far preferable to embrace the things that bring us joy.